Arboretum "Abbot P.L.Vescoz"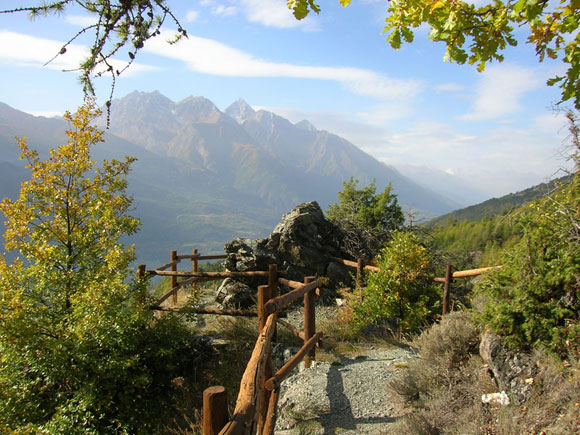 The oldest arboretum in the Valley of Aosta, this garden was created in 1905 by Canon Vescoz, illustrious person of letters, scholar and geologist born in Verrayes. This is the first experiment of reforestation with exotic species carried out in Aosta Valley. More than ten thousand non-native plants have been installed on a surface that exceeds twelve hectares.

It is a wood with great botanical and scientific interest, considering the particularity of this place. Panoramic routes and areas for tourists are indicated inside the arboretum. The ideal season to visit this garden and enjoy the colors and scents of plants is certainly spring.